A Driver Certificate of Professional Competence (CPC) is something that all commercial bus, coach and goods vehicle drivers need to maintain.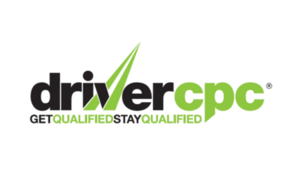 New drivers have to gain an initial Driver CPC when they pass their driving test by completing two new driving test modules:
module 2 - case studies lasting 90 minutes, and
module 4 - practical vehicle safety demonstration lasting 30 minutes
The new driver will receive their Driver Qualification card on passing module 4.
Most PCV drivers would have obtained their driver card in 2013 (2014 for LGV) when the 'acquired rights' period ended. The card lasts for 5 years so many drivers will have until 2018 to complete another 35 hours training to be issued with their next card.
Unless you are a new driver, the CPC test doesn't require any tests; it is purely attendance only.
The courses that we offer are as follows:
Passenger Carrying Vehicles (PCV)
Coach (total 18 x 3.5 hour modules) 
Drivers' Hours & Working Time + 

Digital 

Tachographs 

Driver 

Safety

+ Drugs & Alcohol Awareness 

Eco 

Driving 

On Road Practical Part one + Part two (two 

drivers 

only) 

Walkround 

Checks + Manual Handling and Security 

Customer Care (PCV) Pt

1 + 
The School Run (PCV) or
Customer Care (PCV) pt.2 or
Disability Awareness (PCV) (4 x 3.5 hour

modules) 
Drive Safe + Stay legal
Dealing 

with Emergencies and Vehicle Evacuation
In addition we provide Mini bus awareness training (MiDAS). This is aimed at schools, youth groups, sports teams and community transport groups where hire and reward transportation is not provided.   
If you have a group of drivers assembled, then we can send a trainer to you.  Alternatively if you have one or two drivers you would like to have attend:
Chepstow
Epping
Norwich
Rugby
Watford
Please call 020 3816 0447 to register interest and obtain a quotation.